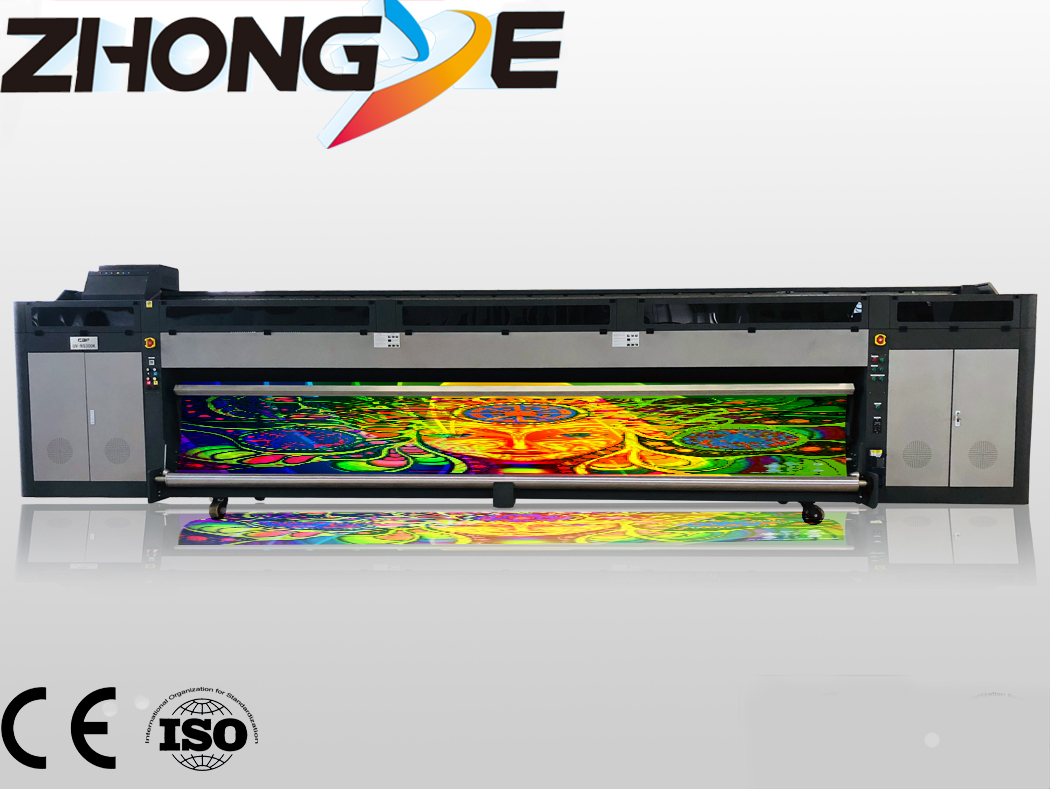 UVR3300 Gen5
Mode:
print Size 3.2m
Speed 48m²/h
Resolution 1440 dpi
Print head Ricoh Gen5
We're here to help:Easy ways to get the answers you need.
Describe
Application
Parameter
Inquiry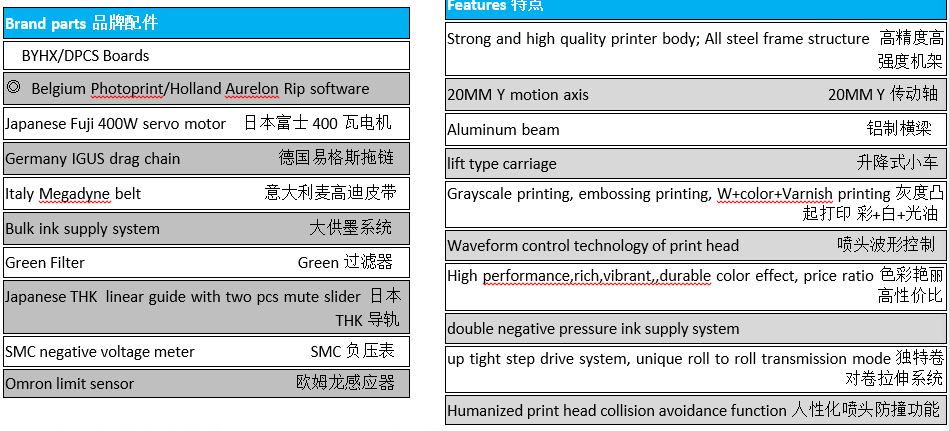 Adopting 8 Ricoh Gen5/konika 1024i print heads maximum, ensures high speed printing. Under high quality printing mode, it also can print 48sqm/hr. At the same time, in order to improve the printing quality, using 180mm steel quenching processing, ensures the head carriage's accurate and high speed printing. 20mm thick wall plate design with a new uptight step drive system, can achieve the perfect performance of each pass coverage, to eliminate the step troupe of elastic material.

Model No

UVR 3300 Gen5




Print head

Ricoh Gen5




No. of Print

heads

4/6/8




Size

3.2m




Ink

UV ink




Resolution

1440 dpi max.




Speed

(m²/h)




4 passes

48




6 passes

36




8 passes




24




Locating mode

Raster/servo




Color

CMYK (LC LM W V) optional




Media Width

3.2m




Media handle

Roll to roll




Media types

Backlit banner,

adhesive vinyl, coated flex banner, PET, transparent film, Soft film, 3p cloth,






elastic cloth, wall paper, leather, non-woven cloth, and all the roll

to roll material




Drying system

UV LED




Table Height

1.05m




File format

TIFF, Postscript 3,

JPEG, EPS, PDF, AI




Working process

DPES/Printmanager




Rip

Photoprint/Maintop/Printfactory




Power supply

50hz/60hz 220v(10%)20A, 4.5kV










Operation

environment

(Temperature)18-26℃(Humidity)40%-70%




Dimension

3.2m

5.4m*1m*1.7m




Weight (Kg)

2250Kg



Inquiry* Describe Your Buying Requirements in Detail