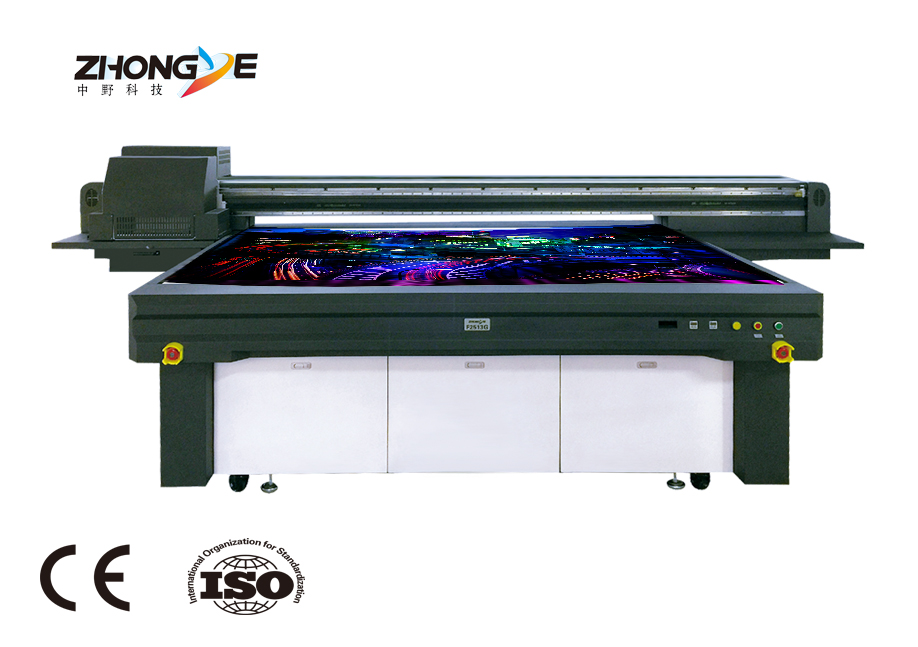 UVB1309 Epson
Mode:
Print size 1.22m X 0.85m
Speed 15 m²/h
Resolution 1440dpi
Print Head Epson DX5
We're here to help:Easy ways to get the answers you need.
Describe
Application
Parameter
Inquiry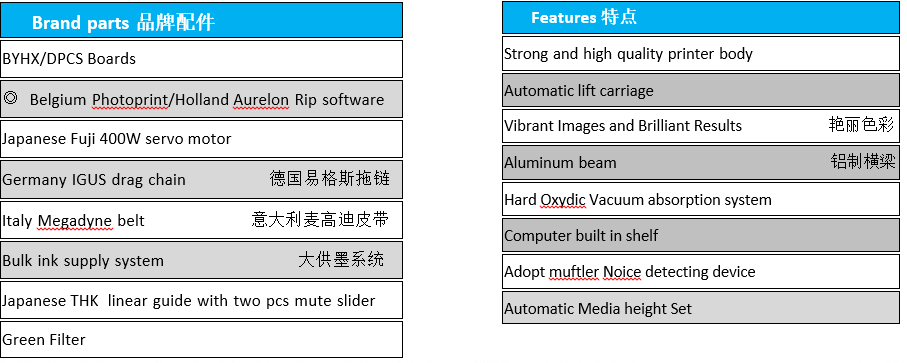 Waveform control technology of print head. can realize the intelligent dynamic adjustment of ink drop injection frequency, in order to ensure that every ink drop can inject accurately and uniformly in the corresponding position of the material
More flexibility and versatility. can handle more types of applications. Much easier to expand the business area, improve profitability.
American origin UV light curing ink,, it can achieve the perfect color performance and can also be compatible with more kinds of printing materials Can directly print on PVC,glass, ceramic tiles. leather. decorative panels, metal plates, wood, mobile phone shell and all the other flat materials.

Model No

UVB1309E

Print head

DX5

No. of Print

heads

1/2

Size

1.22m X 0.85m

Print height

10cm

Ink

UV ink

Resolution

1440 dpi max.

Speed

(m²/h)

4 passes

15

6 passes

10

8 passes

8

Color

CMYK (LC LM W V) optional

Vacuum Table

vacuum absorption platform. Mechanical drive

Media types

Glass, Acrylic wood sheet, Ceramic, Metal sheet, PVC board, Corrugated plate, Plastic etc. Nearly

everything with a flat surface.

Drying system

UV LED

Table Height

0.9m (93cm)

File format

TIFF, Postscript 3, JPEG, EPS, PDF, AI

Data Port

3.0 USB

Working process

Printmon software for windows XP/ windows7

Rip

Photoprint/Maintop/Printfactory

Power supply

50hz/60hz 220v(10%)20A, 6.5kV

Operation

environment

(Temperature)18-26℃(Humidity)30%-70%

Dimension

3.2m x 2.1m x 1.6m

Weight (Kg)

900Kg
Inquiry* Describe Your Buying Requirements in Detail