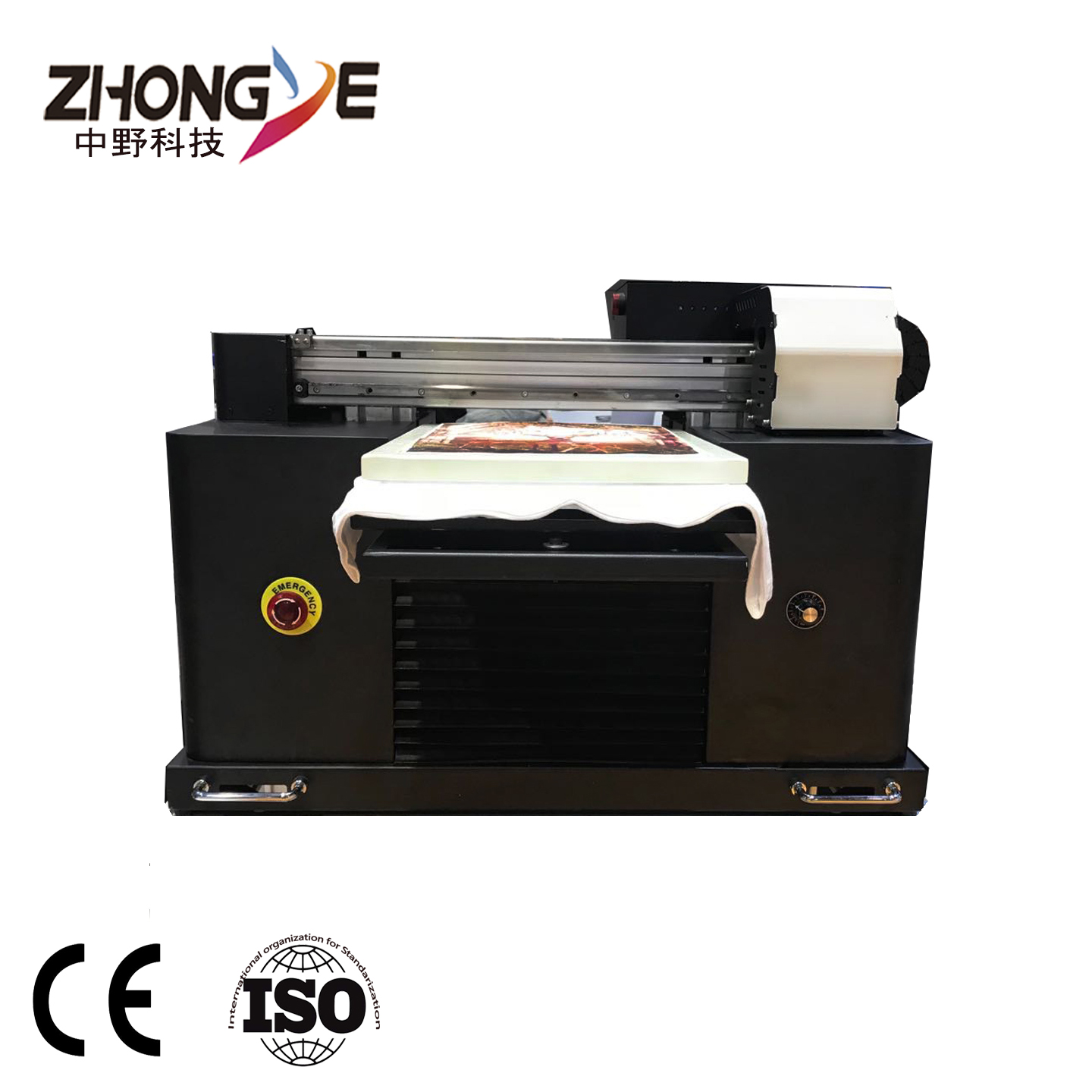 DTG Mini TX A3 DX5 XP600
Mode:
Plate Size 30cm x 40cm x 1PC
Speed 30 m²/h
Print Head DX5/XP600
Resolution 2880 dpi
We're here to help:Easy ways to get the answers you need.
Describe
Application
Parameter
Inquiry


Zhongye t-shirt direct printer adopts the world's best crystal micro piezo print head, with precise steel belt driving mode to realize higher resolution, more stable printing and longer life-time. Easy operation, convenient, full-color gradient colors can be printed at once. High washing fastness
(3 to 4 degree) no fade, no hands' feeling, excellent breathability. Sunshine Color fastness: 4-5 degree (which means the color will not change under 2-3-year sun-shine) Environmental ink: fully meet the EU's highest testing standards. Support different kinds of media. Equipped with a flatbed drying system, 180℃ & 30s heating.

Model No

DTG Mini (TX A3)

Print head

Epson DX5

Epson XP600

No. Of Stations

1 station

Machine Type

High Capacity T-Shirt Printer

Print Height

2cm

Resolution

1440 dpi (2880 max.)

Speed

4 PASS 30Sqm/h

6 PASS 20Sqm/h

8 PASS 15Sqm/h

30 pcs per Hour

Ink

Textile Pigment Ink

Color

CMYK+CMYK/CMYK+W

Drying System

Heat Press Device

Working Process

Windows 7

File Format

TIFF, Postscript 3, JPEG, EPS, PDF, AI

RIP

Photoprint/Maintop/Ultraprint

Operating Environment

(Temperature)20-26℃(Humidity)40%-70%

Dimension

1.0m*0.9m*0.8m

Weight

110Kg

Media

Directly printing on various kinds of t-shirts and textile products including men women t-shirt, children's clothing, towel fabric, Sheets and Pillow covers, Shopping bags, Aprons, Gloves, Handkerchiefs, Clothing of different sizes and thicknesses, etc.
Inquiry* Describe Your Buying Requirements in Detail